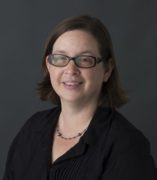 Sue Farruggia, Ph.D.
Co-Principal Investigator
About
Sue Farruggia is the Assistant Vice Provost for Undergraduate Affairs. Her research interests include studying adult influence on student success and development within a cultural perspective, the influence of universities and colleges, faculty, parents, important non-parental adults (VIPs), mentors and transition coaches on the development of academic achievement and well-being, and translational research to identify areas for change and create/facilitate/test evidence-based intervention and prevention initiatives. Farruggia is currently working on issues of Undergraduate Student Success: Identifying the factors that promote retention and graduation in college among diverse students in an urban environment, Foster Care Youth: Understanding the factors that promote a positive transition to adulthood, with a focus on education, for youth in the child welfare system, and Youth mentoring: Examining the qualities and characteristics of mentors and mentoring programs that promote student educational achievement and well-being.