Q
The word "ganas" in Spanish means "motivation sufficient to act." Here at L@S GANAS, we strive to support Latinx students in STEM with a great amount of "ganas", desire, will and effort no matter where the student comes from or where they are going. Because we want the experience of students at UIC to be empowering and rewarding from day one, we offer specific services at different moments of students' college career. Check out how you can be part of L@S GANAS:
COVID-19 & Corona Virus Schedule
Due to UIC's response to the COVID-19 and Corona Virus the L@s GANAS office is currently closed to in person meetings. Staff members are available via email, video conference, and phone.
Transition Coaches
Adrian M. Villarreal
Sophia Silva
Paola Chavez
Mentoring con GANAS

Please check your email for invitations to meet with your mentoring coordinator.
Fellows
Fellows can schedule a video call with Veronica by emailing her at via@uic.edu.
Keep up to date on what UIC is doing to address COVID-19 and Coronavirus.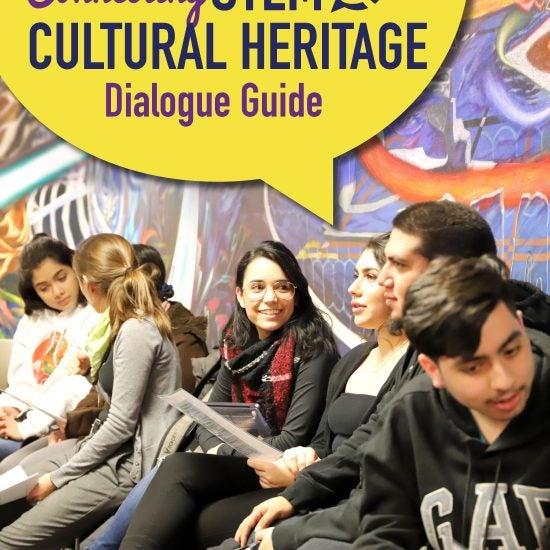 Connecting STEM & Cultural Heritage Dialogue Guide Now Available
Use this guide to create your own dialogue program and train staff to facilitate and so much more.
DOWNLOAD